My Safeco Auto Refund
Hello Russell,
Your Personal Auto Customer Relief Refund of $107.00 is currently being processed. A check has been mailed to you and should arrive in 7-10 business days.
The easiest way to view your refund once posted and update your future billing preferences is through the Safeco app.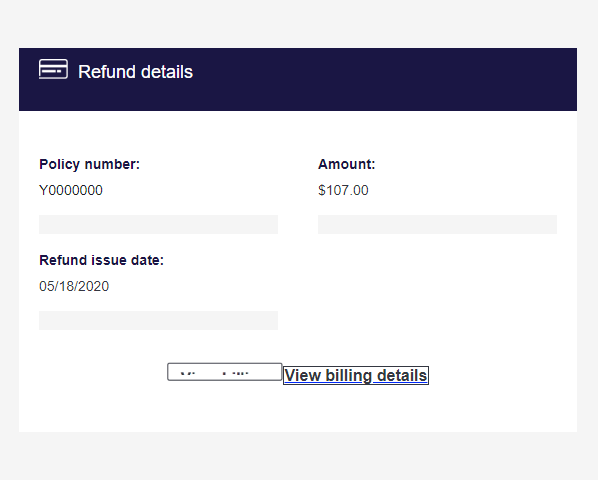 What is the Personal Auto Customer Relief Refund?
As a personal auto insurance customer, you are receiving a 15% refund on two months of your auto premium, based on your premium amount as of April 7, 2020.
Through this program we'll return approximately $250 million to our customers.
For the latest information on how we're helping our customers, visit safeco.com/covid-19.